Leading the Asian motorcycle chain market with the pride as The World's No.1 Motorcycle Chain brand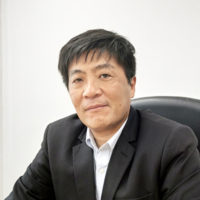 近年めまぐるしく成長しているアジアのモーターサイクル市場は今も衰えることなく成長を続けています。
当大同工業グループも、世界No.1チェーンブランドとしてタイに生産拠点を構え早や20余年。
我々も市場の成長に負けずに日々拡大を続けております。
このような拡大市場の中で、顧客のニーズは年々多様化し、且つ多くのライバルブランドとの競合も年々厳しいものになってきています。我々D.I.D ASIAはモーターサイクルチェーンのリーディングカンパニーとして、一人でも多くのお客様に世界No.1のチェーンをお届けしたいという熱い情熱を持って、販売活動を展開しております。皆様のご期待にお応えできる安心のブランド「D.I.D」をより一層ご愛顧頂きますよう、お願い申し上げます。
Asian motorcycle market has been continuing to achieve the recent rapid growth.
Daido Kogyo group established production base in Thailand more than 20 years ago.
As "The World's No.1 Motorcycle Chain" company, we also along with the market growth.
Such in this expanding markets, customer needs are diversifying and the market become very competitive.
As the leading company of motorcycle chain, D.I.D Asia expands sales activity with the passion that we would like to deliver our world's No.1 motorcycle chain as many.
We hope to meet your expectation to our reliable brand "D.I.D" and appreciate your continuous support.